St Anthony's Parish is part of the Catholic Diocese of Wollongong. The main Parish Church is in Tahmoor, located south-west of Sydney in the Wollondilly Region. St Anthony's Parish also incorporates St Patrick's Church at Menangle and the Sheil Memorial Church at Picton.

The areas covered by St Anthony's Parish include Bargo, Balmoral, Buxton, Couridjah, Douglas Park, Lakesland, Menangle, Picton, Pheasants Nest, Tahmoor, Thirlmere, Wilton and Yanderra.

St Anthony's Parish is part of the Diocese of Wollongong which covers the Illawarra, Macarthur, South Coast and Southern Highlands regions of New South Wales. Bishop Peter Ingham was installed as the fourth Bishop of Wollongong on 25 July 2001. While the Wollongong diocese is relatively recent, the churches of Campbelltown (1835), Appin (1837), Wollongong (1838), Picton (1847), Kiama (1852), Camden (1859), Shellharbour (1861), Nowra (1863), The Oaks (1865), Albion Park (1867), Bulli (1886), Berrima (1889) and Milton-Ulladulla (1890) trace their Catholic legacy back to the early times of European settlement and to the era of Archbishop John Bede Polding, Australia's first bishop.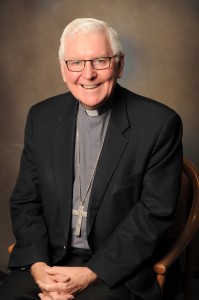 Rev Peter Ingham - Bishop of Wollongong

The Diocese of Wollongong is the eighth largest diocese in Australia in terms of Catholic population (out of 33 total) and the largest non-capital city diocese. The diocese now ministers to 195,000 Catholics in 31 parishes, with 15 migrant chaplaincies. There are 43 Catholic schools, various youth ministries and a range of aged care, disability and welfare services together with special faith movements in the local area.
---
Administrator Of St Anthony's Parish
Fr Mark De Battista
Video of Fr Mark De Battista
Please allow time for video to begin playing once play is initiated
---
Vision Statement Of St Anthony's Parish
As members of St Anthony's Parish, we share the responsibility of building up the spiritual and material welfare of our community by promoting God's values of love, justice and peace and extending this message of goodwill beyond our immediate boundaries.
---
Acknowledgement to the D'harawal
St Anthony's Parish respectfully acknowledges that our church and Parish stands on the traditional lands of the D'harawal people. We also acknowledge the D'harawal Elders, past, present and future who hold the memories, traditions and culture of their people. We extend that respect to any Aboriginal parishioners and visitors.
---
Privacy Policy Of St Anthony's Parish
The St Anthony's Parish Privacy Policy is able to be downloaded from this website
To download a copy of this document, click on the following icon:

NOTE: To read the St Anthony's Parish Privacy Policy you will need Acrobat Reader
To download Acrobat Reader, click on the following icon

---